This feed is from the NEW There's Something About Harry Website at Something-About-Harry.com
Nov 9, 2006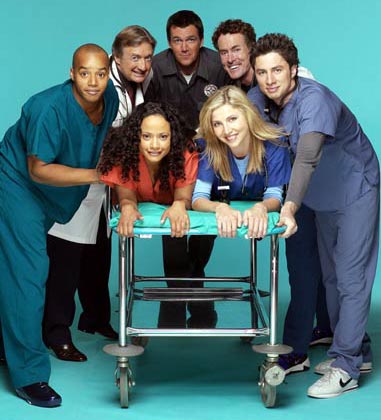 There's Something About Scrubs .
No I'm not talking about the show Scrubs.
I'm talking about Medical scrubs that sometimes go in and out of popular culture style.
If you are thinking about getting ahead of a fad, or if you are in the medical profession or just want a Halloween costumer for next year. You can look no further than Scrubsgallery.com!
They have scrubs in stock by all sizes, colors, styles, fabrics and more.
They have a very large selection of scrubs with print designs (over 800 styles when I searched today) and designs in the print. They've got about everything except for sexy nurse costumes. If you are looking for that type of thing, you might need to look somewhere else, but they do have lab coats so if you swing towards the authoritarian side of thins . . .
0 Gabbles(comments):